» CULTURAL TRIP 2022 FOR INTERNATIONAL STUDENTS (357 Views)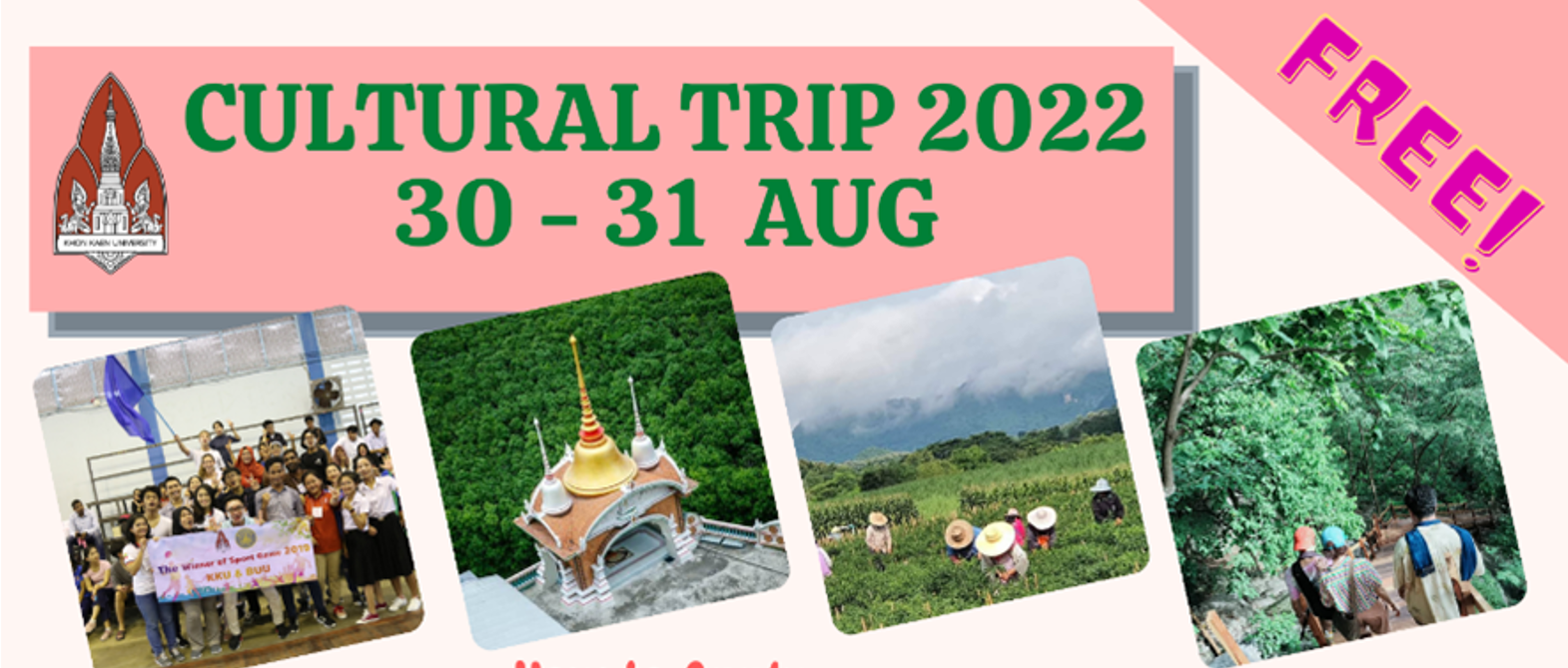 Dear All,
This enhances your understanding about local customs and motivates you to know more about Khon Kaen University.

International Affairs Division (IAD) KKU will arrange the Cultural Trip on 30 – 31 August 2022 at At Dong Lan Village, Si Chomphu District, Khon Kaen features hands-on cultural activities, observation, and studies of self-sufficient economy.

Register through this link : https://kku.world/x94fq
within 15 August 2022!!!
Hurry up to click the link and grab your seat!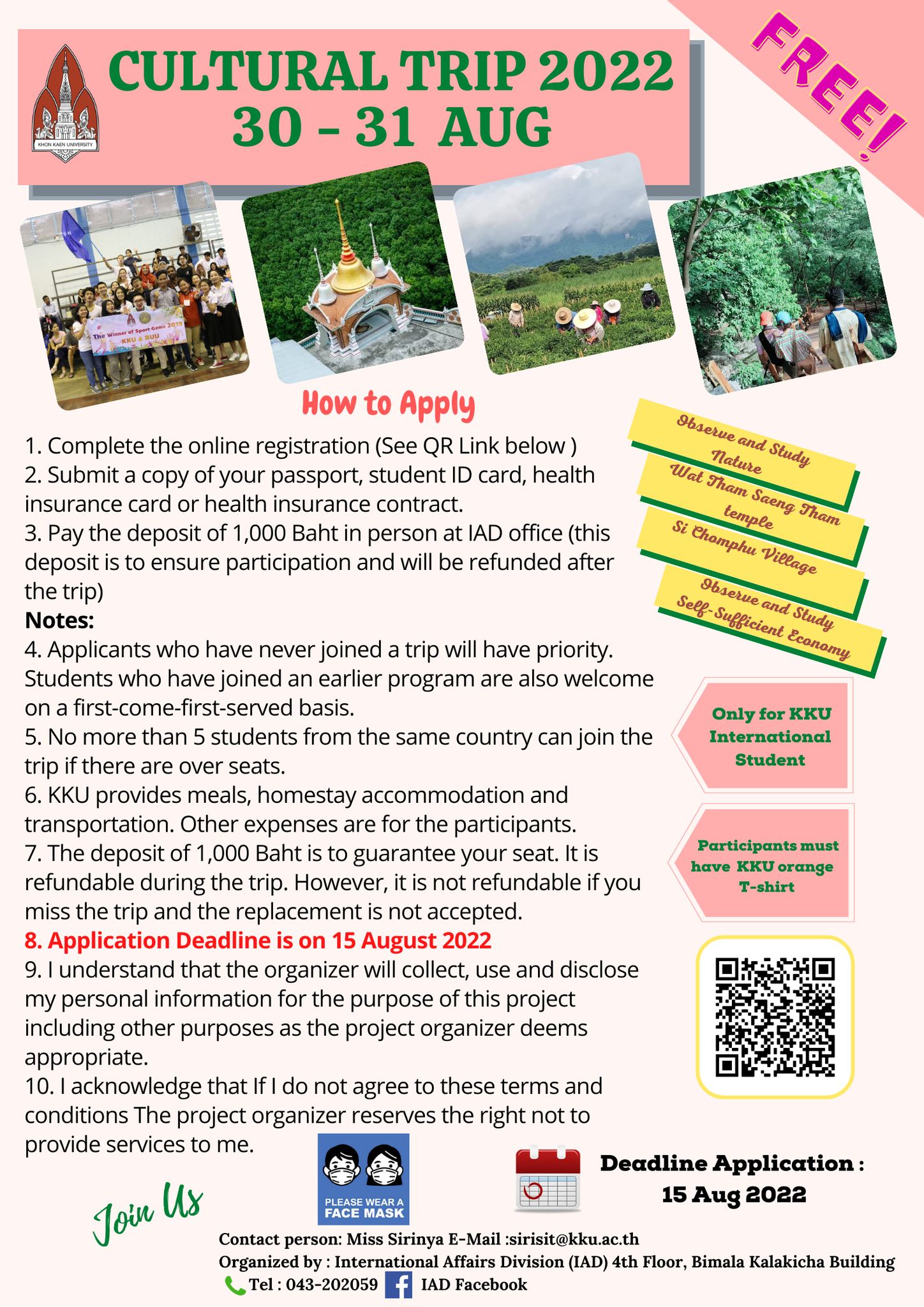 Poster : สาขิน ขาวไชยมหา [Mr. Sakhin Khaochaimaha] | 3 สิงหาคม 65