» Trick or Treat ..... IAD staff arranges a mini fancy dress for Halloween day to join one of international cultures (727 Views)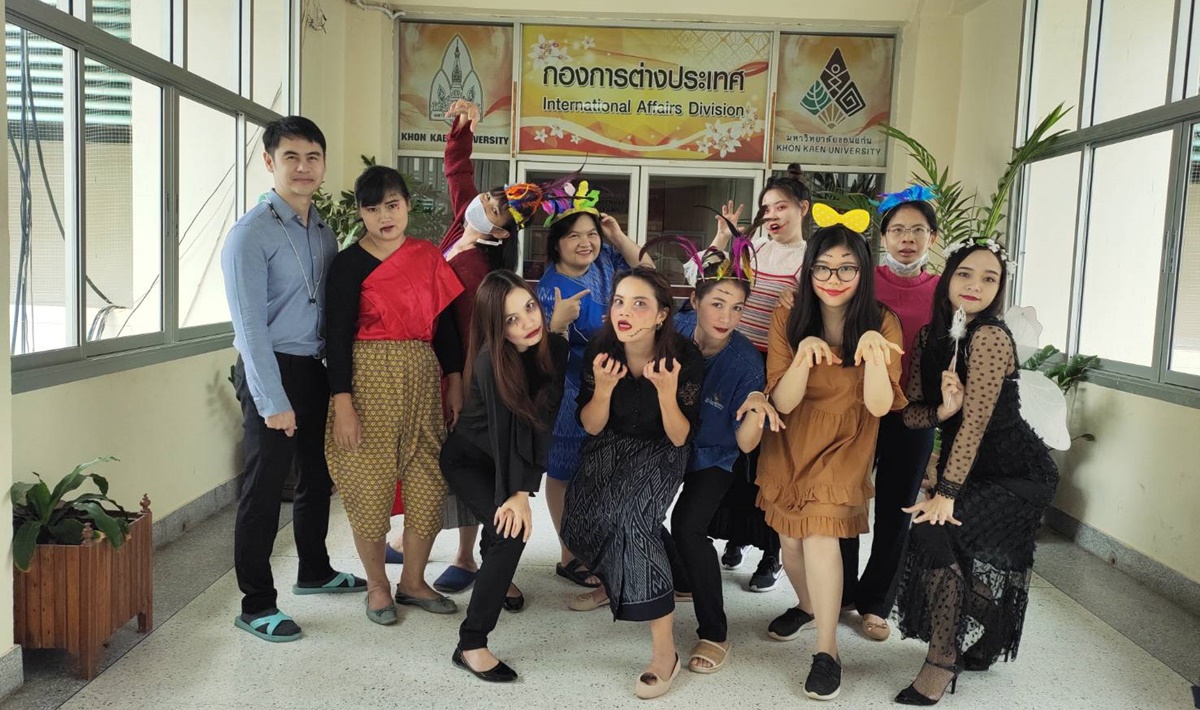 On October30, 2020 at International Affairs Division, Khon Kaen University. IAD staff arrangs a mini fancy dress on the occasion of Halloween day (31 October) to join a part of international cultures and build an international environment inside the university. In the event, there are many various fancy costume and scary make up which can make the intenational students or others feel excited and happy.
In addition, Halloween is a holiday celebrated each year on October 31, and Halloween 2020 will occur on Saturday, October 31. The tradition originated with the ancient Celtic festival of Samhain, when people would light bonfires and wear costumes to ward off ghosts. In the eighth century, Pope Gregory III designated November 1 as a time to honor all saints. Soon, All Saints Day incorporated some of the traditions of Samhain. The evening before was known as All Hallows Eve, and later Halloween. Over time, Halloween evolved into a day of activities like trick-or-treating, carving jack-o-lanterns, festive gatherings, donning costumes and eating treats.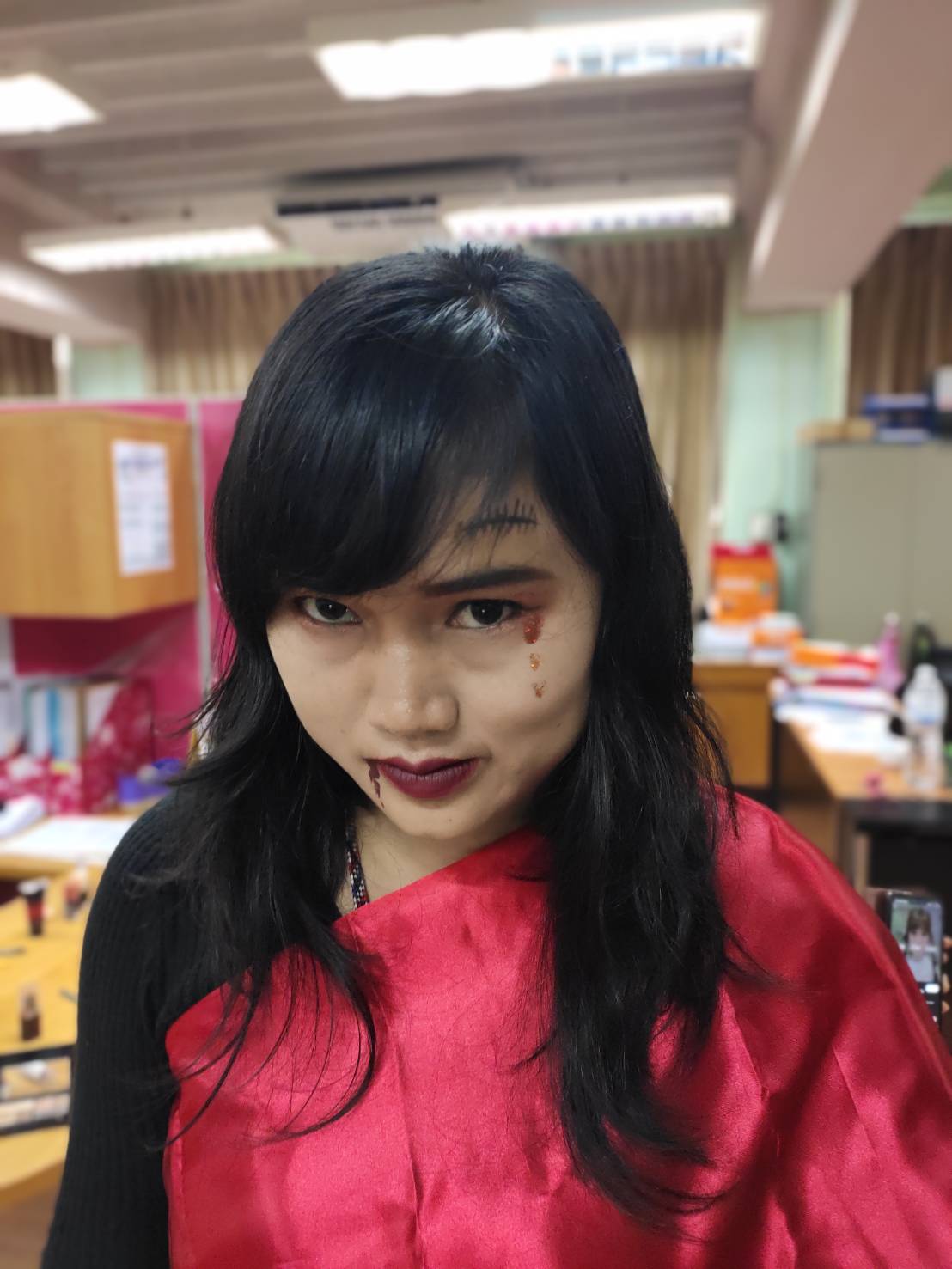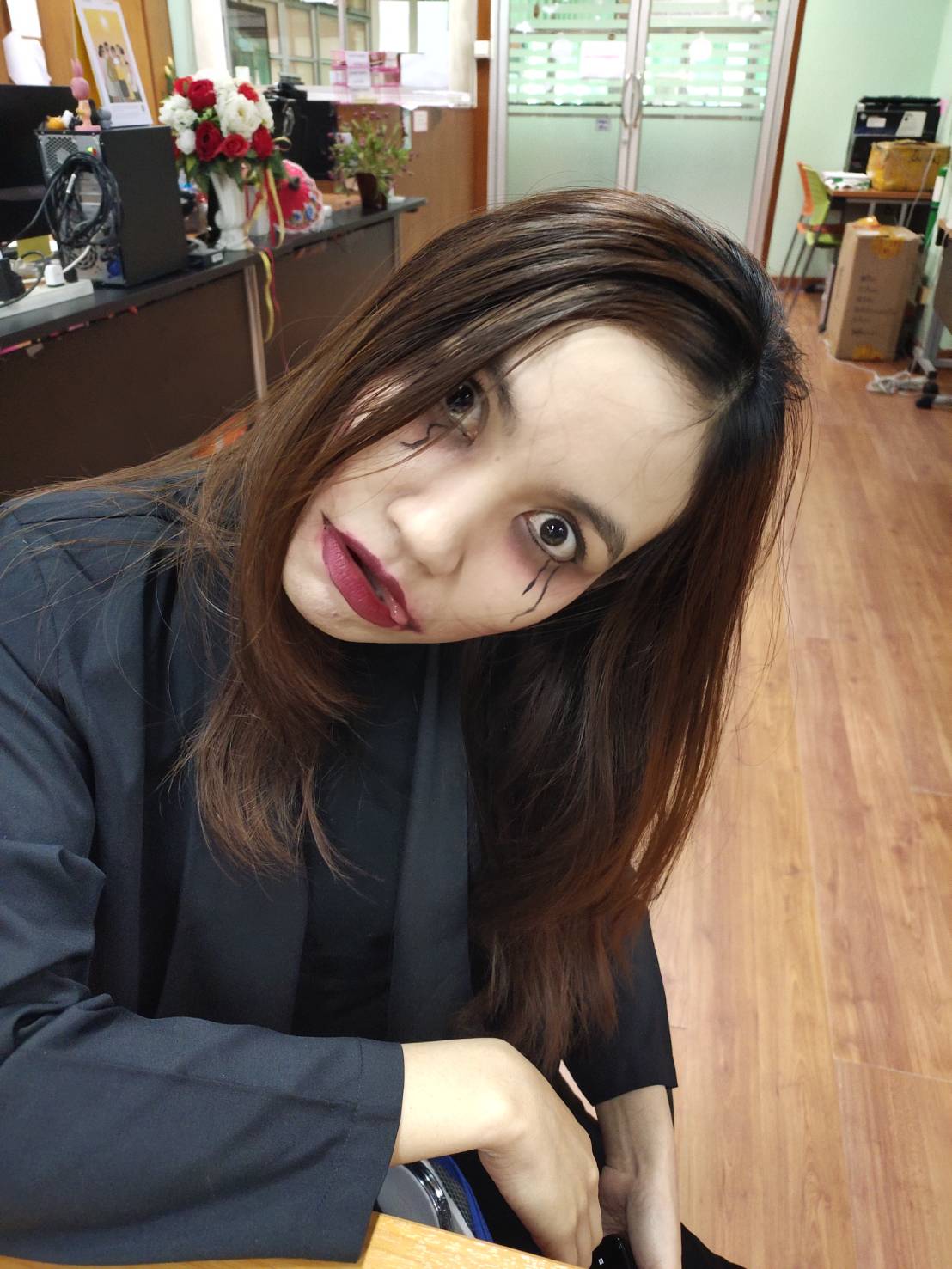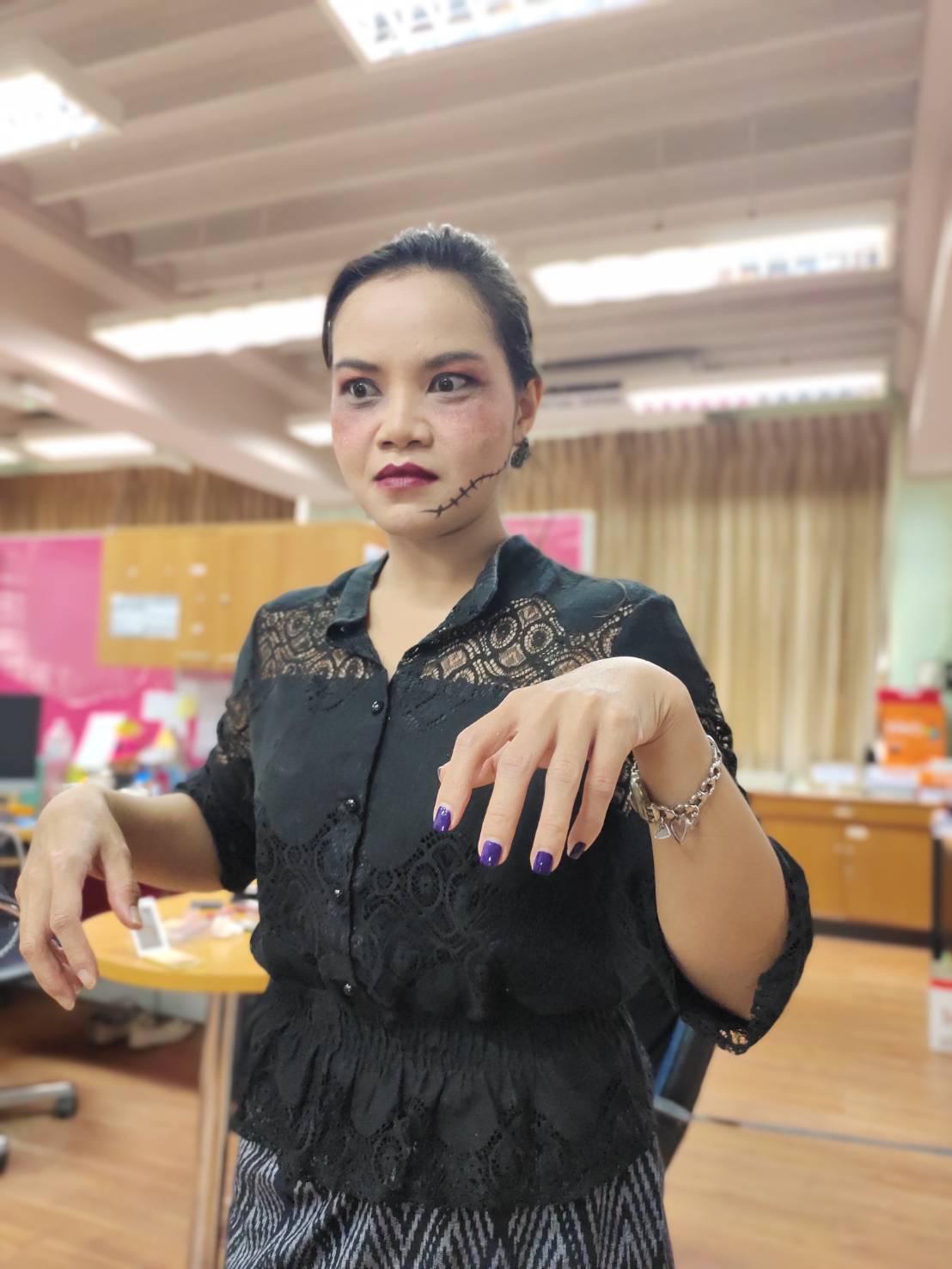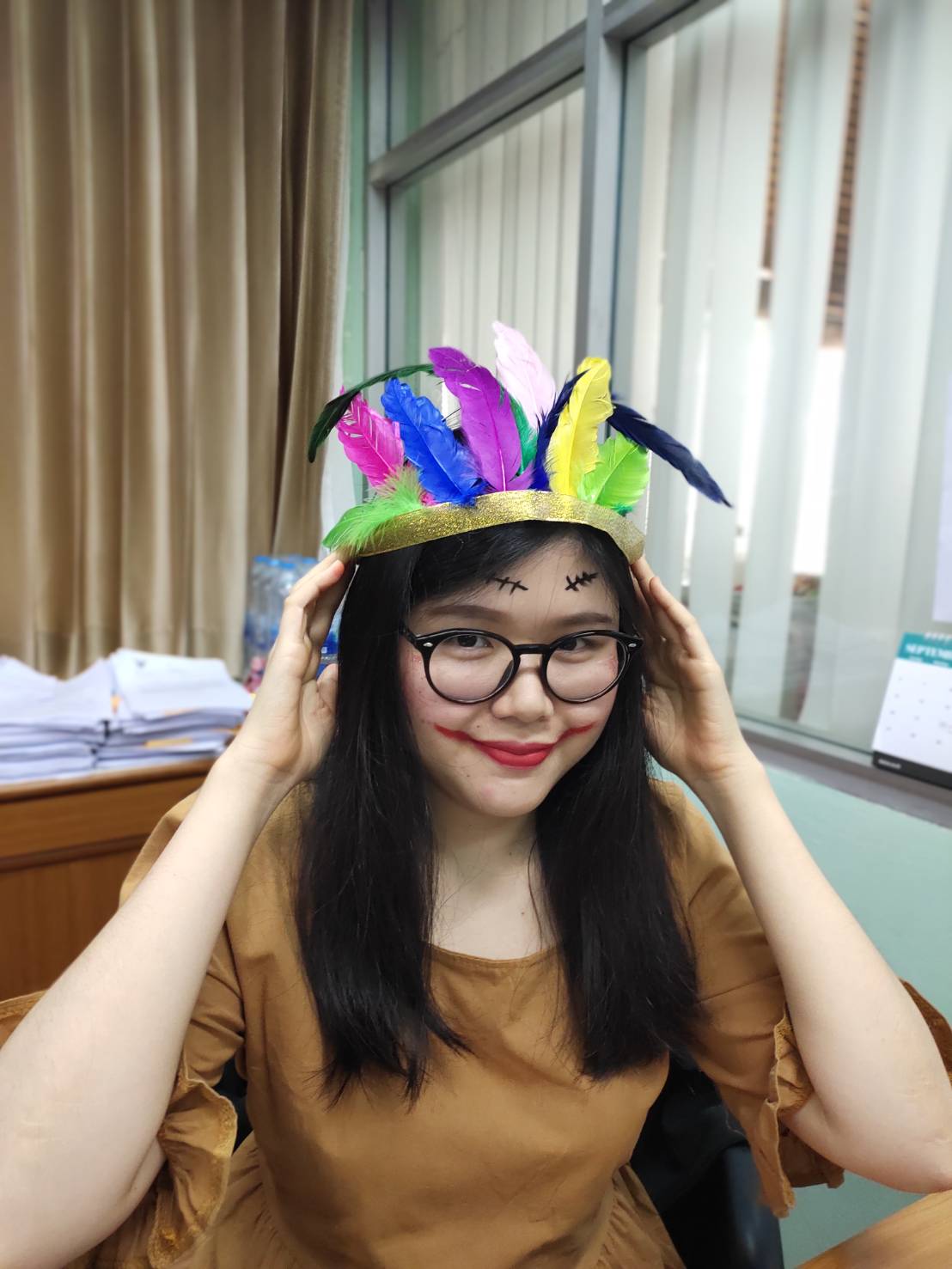 News: Prowsaeng Poosinghar
Photo: IAD
Resource: https://www.history.com/topics/halloween/history-of-halloween
Poster : พราวแสง ภูสิงหา [Ms. Prowsaeng Poosinghar] | 30 ตุลาคม 63