» KKU Fact Sheet
updated : 06/2020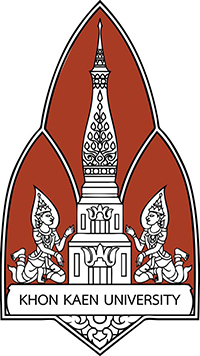 KHON KAEN UNIVERSITY
Public University
Year established: 1964
Number of program:
Regular Program* 58
International Program 53
Special Program 11
Dual Degree 1
*International students are able to apply

University profile:
Khon Kaen University (KKU) was established as the major university in the northeastern part of Thailand in 1964 and has since devoted itself to becoming one of the top universities in Thailand. The university's major mission is to prepare future global citizens to work in a continually changing world. KKU's strategic goal is to be recognized both internationally and regionally as a leading university in research. KKU currently has more than 40,000 students studying in 22 faculties, 3 colleges 1 school, and 2 campuses and in 123 international programs which cover a wide variety of disciplines.
Program of study:
Qualifications of applicants:
Each program has its specific requirement for prospective students. Applicants can seek for the specification such as work experience or GPA through the program's detail.
Infrastructure and facilities:
| | |
| --- | --- |
| • Auditorium | • Laboratories |
| • Bank | • Medical services |
| • Bookstore | • Postal services |
| • Campus transportation | • Residential services |
| • Central library | • Sport facilities |
| • Computer center | • Others |
Cost of Living:
8,000 - 15,000 THB (266 - 500 USD)/ month


Residence and dormitory:
Accommodation options >>Go to Facebook Group<<

Tuition and fees:
Staff and Student:
Lecturers
2,366
Supporting staff
8,869
Thai students at undergraduate level
30,491
Thai students at Postgraduate level
8,105
International Students (2019)
Full-time students
Exchange students

588
1,467
Outstanding Research Work Areas:
• Medicine, Public Health, and Tropical Medicine/Tropical Disease Research Laboratory (TDR)
• Cholangiocarcinoma Screening and Care Program (CASCAP)
• Agriculture and tropical farming systems (animal science, plant science)
• Bio-diversity in the Mekong River basin
• Business, economics, and tourism in the Greater Mekong Subregion (GMS)
• Arts, culture, and society in the Greater Mekong Subregion (GMS)
Research Center:
• Health Sciences (11 Centers)
• Sciences and Technology (17 Centers)
• Humanities and Social Sciences (4 Centers)
Contact person and details:
Name:
International Affairs Division
Khon Kaen University
Address:
4th Floor, Bimala Kalakicha Building
123 Mittraparp Road, Muang District,
Khon Kaen 40002
Tel:
66 (0) 4320 2059
Fax:
66 (0) 4320 2498
E-mail:
vpinter@kku.ac.th
Website:
https://iad.kku.ac.th
updated : 06/2020