» University of Leeds (268 Views)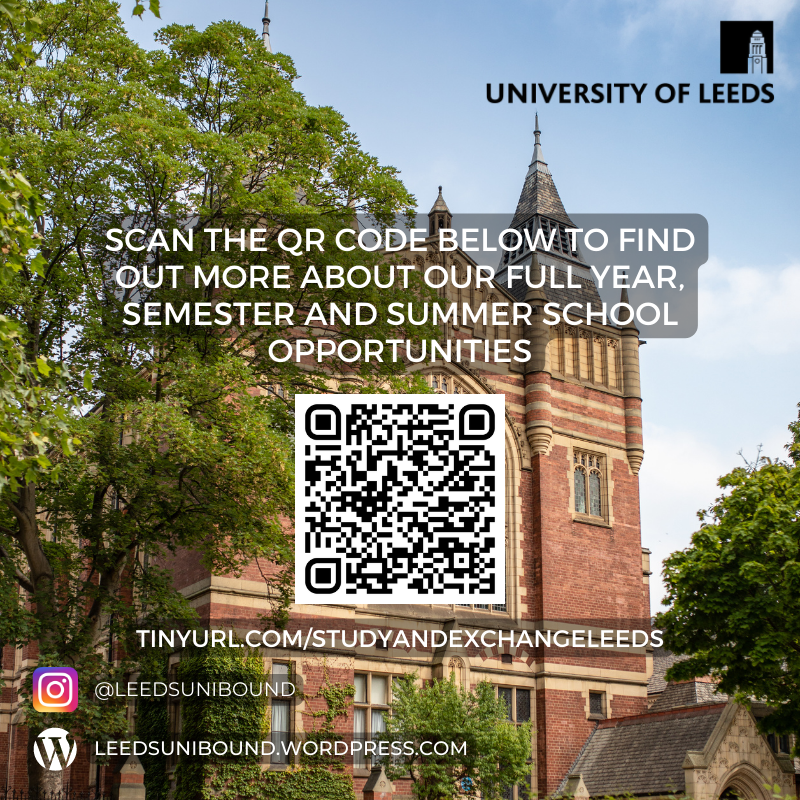 Incoming study abroad at University of Leeds
University of Leeds is pleased to invite you to join the online event about single semester, full year and summer opportunities.
Single Semester and Full Year Opportunities
Leeds International Summer School Opportunities (LISS)
Special! **an opportunity for students to ask questions, hear directly from Leeds students and chat with team !
For more information about study abroad: https://www.leeds.ac.uk/incomingstudyabroad or contact: studyabroad@leeds.ac.uk.
For more information about LISS: leeds.ac.uk/summer or contact; summer@leeds.ac.uk
Poster : พราวแสง ภูสิงหา [Ms. Prowsaeng Poosinghar] | 7 มีนาคม 66