» CULTURAL TRIP 2023 FOR INTERNATIONAL STUDENTS (336 Views)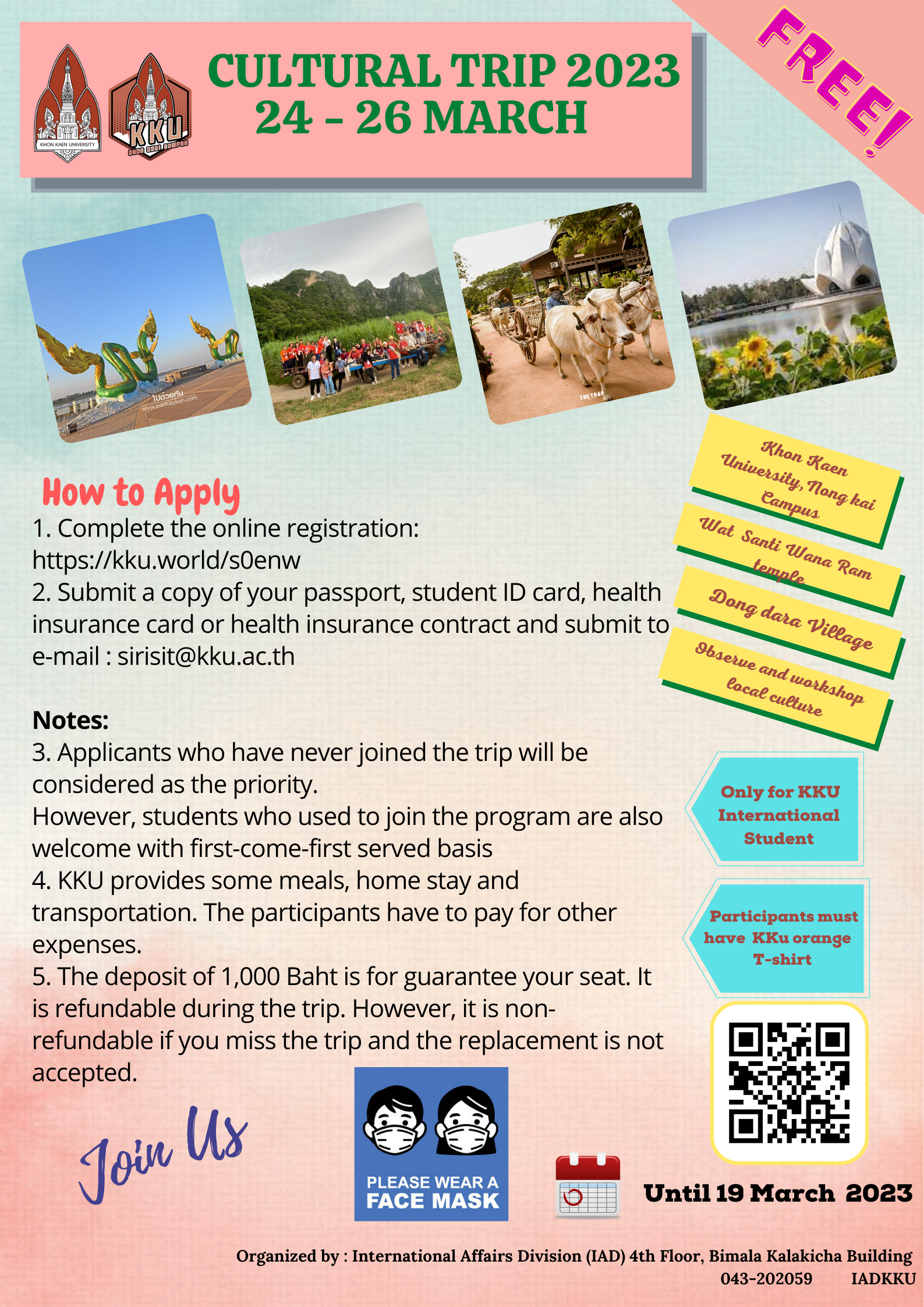 Dear All,
This enhances the opportunity for international students to learn Thai culture in the northeast region of Thailand, and to extend the relationship between KKU international students, student and staff of the faculty of Interdisciplinary Khon Kaen University Nong Khai campus.

International Affairs Division (IAD) KKU will arrange the Cultural Trip on 24 -26 March , 2023 at At Khon Kaen University Nong Khai campus and Dong Dara Village, Aom Kor District, Udon-Thani province features hands-on cultural activities, observe and study self-sufficient economy.

Register through this link : https://kku.world/m6p2l
within 19 March 2023!!!
Hurry up to click the link and grab your seat!
Poster : สิรินญา สิทธิมงคล [Ms. Sirinya Sittimongkol] | 7 มีนาคม 66