» ANNOUNCEMENT: CULTURAL TRIP 2020 FOR INTERNATIONAL STUDENTS (975 Views)

Dear All,
Are you ready to explore another part of Thailand!
International Affairs Division (IAD) KKU will arrange the Cultural Trip on 26-29 March, 2020 at Mahidol University Bangkok and Samut Songkhram features campus tour, hands-on cultural activities, and sightseeing.

Register through this link with in 17 February 2020!!!
Hurry up to click the link and grab your seat!
https://docs.google.com/forms/d/e/1FAIpQLSds6WccIaXXdZ5OLqGycPFHIulQePtFfPza_him8slIleprXg/viewform?fbclid=IwAR0rGuSmmMs5rfHkac6aLb5GOK5Mr4b-P7mlxeqwltoKU8QhTcdG76yTYvM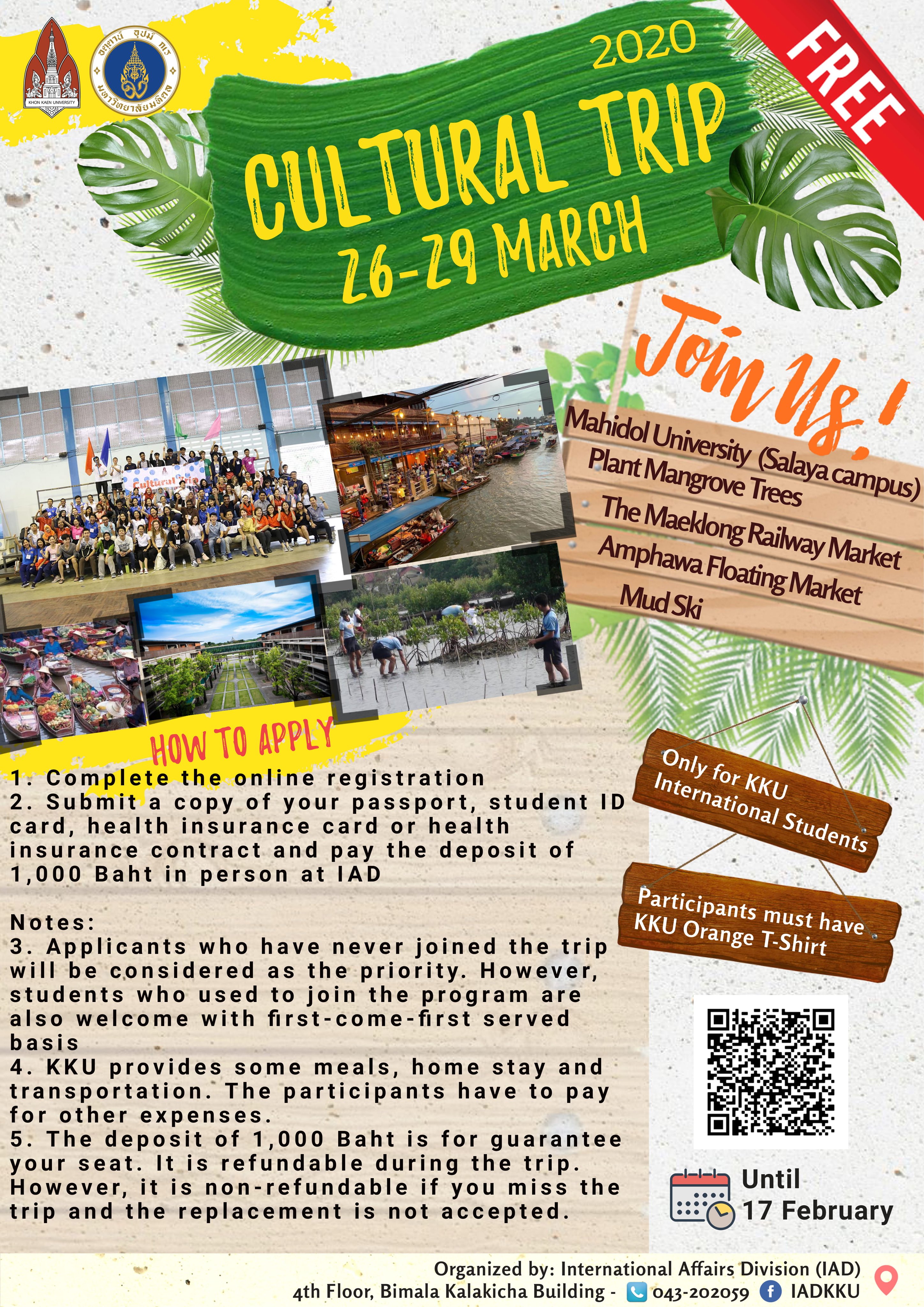 Poster : สาขิน ขาวไชยมหา [Mr. Sakhin Khaochaimaha] | 21 มกราคม 63