» Alexander von Humboldt Foundation: International Climate Protection Fellowships 2019 for Young Climate Experts from Developing Countries (Funded) (284 Views)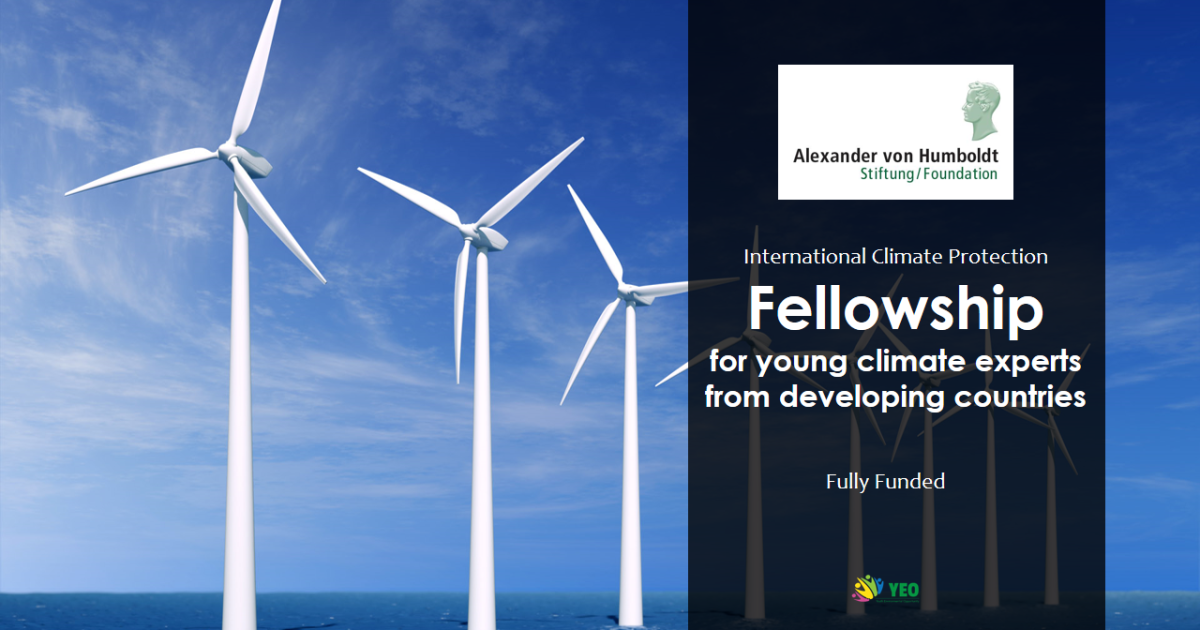 New call for ASEAN Researchers applications….APPLY NOW!
1. Research Areas:
• Scientific
• Engineering-based
• Legal
• Economic
• Health-related or social aspects of climate change
• Climate protection and climate-related resource conservation
2. Applicant Eligibility:
• Bachelor's or equivalent university degree completed less than 12 years ago
• Clearly visible leadership potential
• Extensive theme-related professional experience or a successfully completed doctorate
• Mentoring agreement signed by a host in Germany
3. Programme Support: The monthly fellowship amount – depending on career stage is €2,150 or €2,450 for fellows without a doctorate and €2,650 for postdoctoral researchers.
4. Research/Funding Duration: 1 year
5. How to apply: Applications must be completed online.
6. Deadline: March 1, 2019
7. For more information: https://www.humboldt-foundation.de/web/icf.html
Poster : สาขิน ขาวไชยมหา [Mr. Sakhin Khaochaimaha] | 28 พฤศจิกายน 61