» ประชาสัมพันธ์แนะแนวการศึกษาต่อ ณ ประเทศญี่ปุ่น The "IMAGINE THE FUTURE." Study Abroad Fair 2021 in Japan (1774 Views)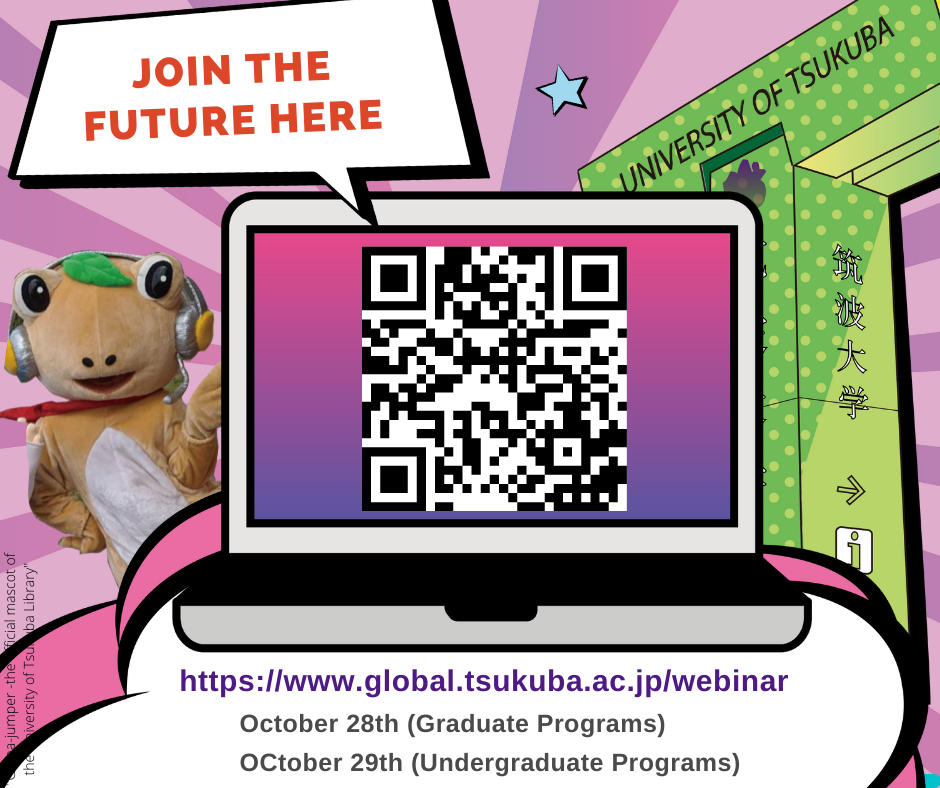 FEATURED MINI-LECTURES INCLUDE :
-> The Future of Engineering & Technology Starts with You!
-> Smart Cities - Privacy in a Digital World
-> TIAS 2.0 The Master's Program in Sport and Olympic Studies
-> Study Art and Design at a top national university in Japan!
-> Graduate Programs in Biomedical and Clinical Sciences
-> Materials and Devices for Energy Production: A Green and Sustainable Pathway
-> Breakthrough Innovation Across the Border - Introduction to the T-LSI Program.
** Register Now! at >>https: //www.global.tsukuba.ac.jp/IFF2021<< to reserve your seat!
Poster : สิรินญา สิทธิมงคล [Ms. Sirinya Sittimongkol] | 8 ตุลาคม 64